Hello whalewatchers,
Our final day of the 2019 natural history tour season was tremendous! We enjoyed great ocean conditions with light winds, calm seas and sunny skies. We had terrific humpback whalewatching, with several humpbacks in the Gorda Banks area. There were trios, cows with calves, and groups of five whales. Since the sea was also very clear, we had excellent views of these humpback whalewatching. They were showing all the behaviors too, like fluking and leaping, which is always great for photography. We also saw a large group of bottlenose dolphin.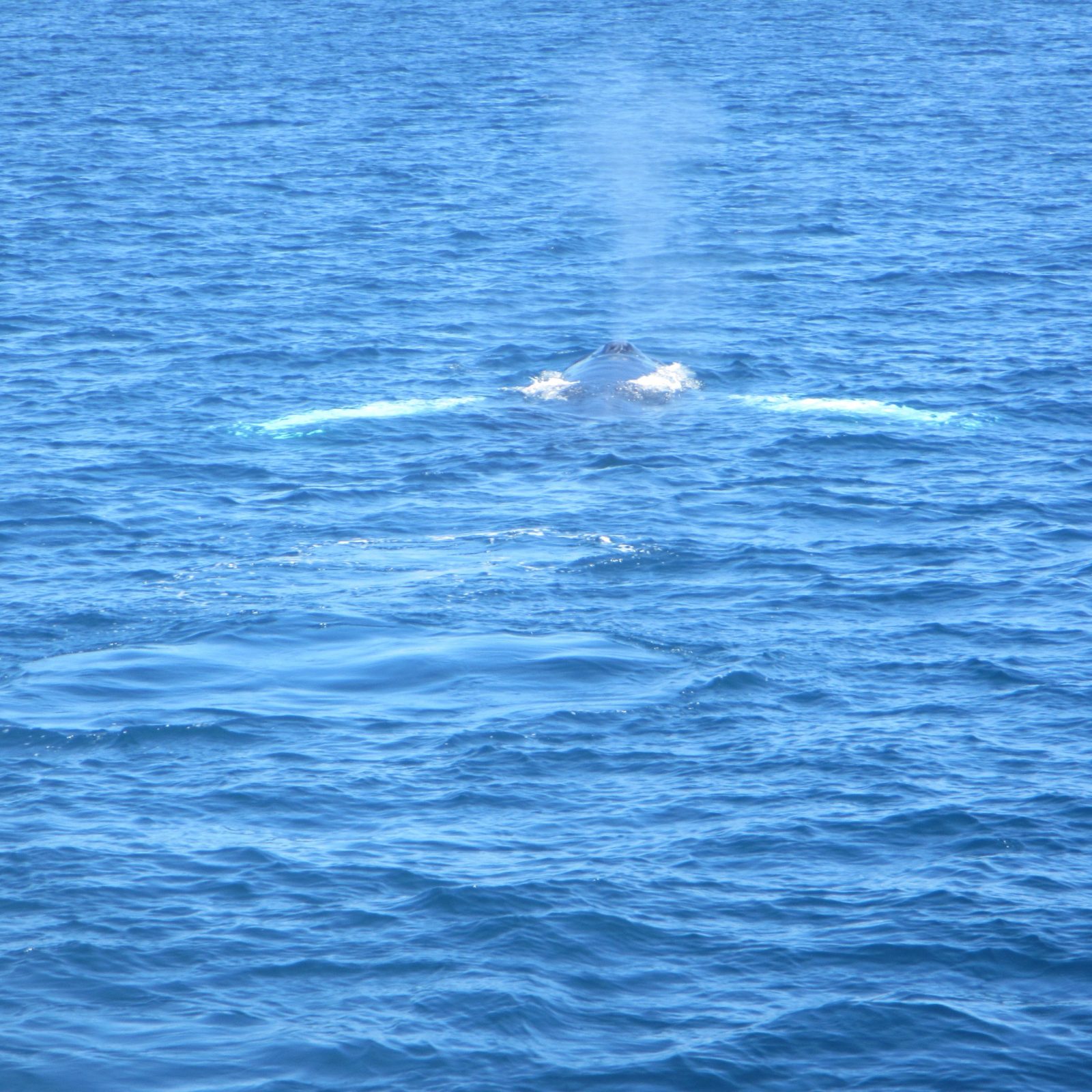 We travelled north east to Bahia Los Frailes and the group went ashore for a beach walk and birdwatching. After the walk there was a snorkel session in warm clean water and lots of reef fishes. Everyone enjoyed the afternoon activities.
We ended the day with a lovely sunset, margaritas and a back deck buffet with BBQ ribs, coleslaw, cornbread, mac and cheese, and banana bread.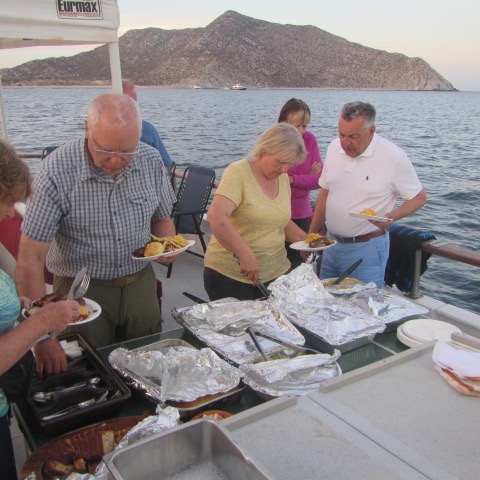 It was another successful trip with happy clients and great whalewatching.
The entire 2019 season was great, and as usual, it went by very quickly. The sightings throughout the season were tremendous, as were our wonderful passengers. Thank you for joining us on your Baja adventure! Stay tuned to 2020.
Capt Art and Team Searcher