Hello all,
We've had another tremendous day offshore.We started 15 miles west of the Cotez Bank area and had multiple sightings of Cook's petrels (photo from a previous trip), albatross, shearwaters and storm petrels, and a single red-billed tropicbird, all before 9 am!  We traveled out along the drop off on the southern edge of the Cortez Bank, and then decided to head southeast towards the 60-mile bank with hopes of seeing Guadalupe murrelets. We were not disappointed. We came across a pair on the water close to the Cortez. Everyone had a great look and we celebrated finding this rare bird in this area. That made for many "life birds" to go around for the group.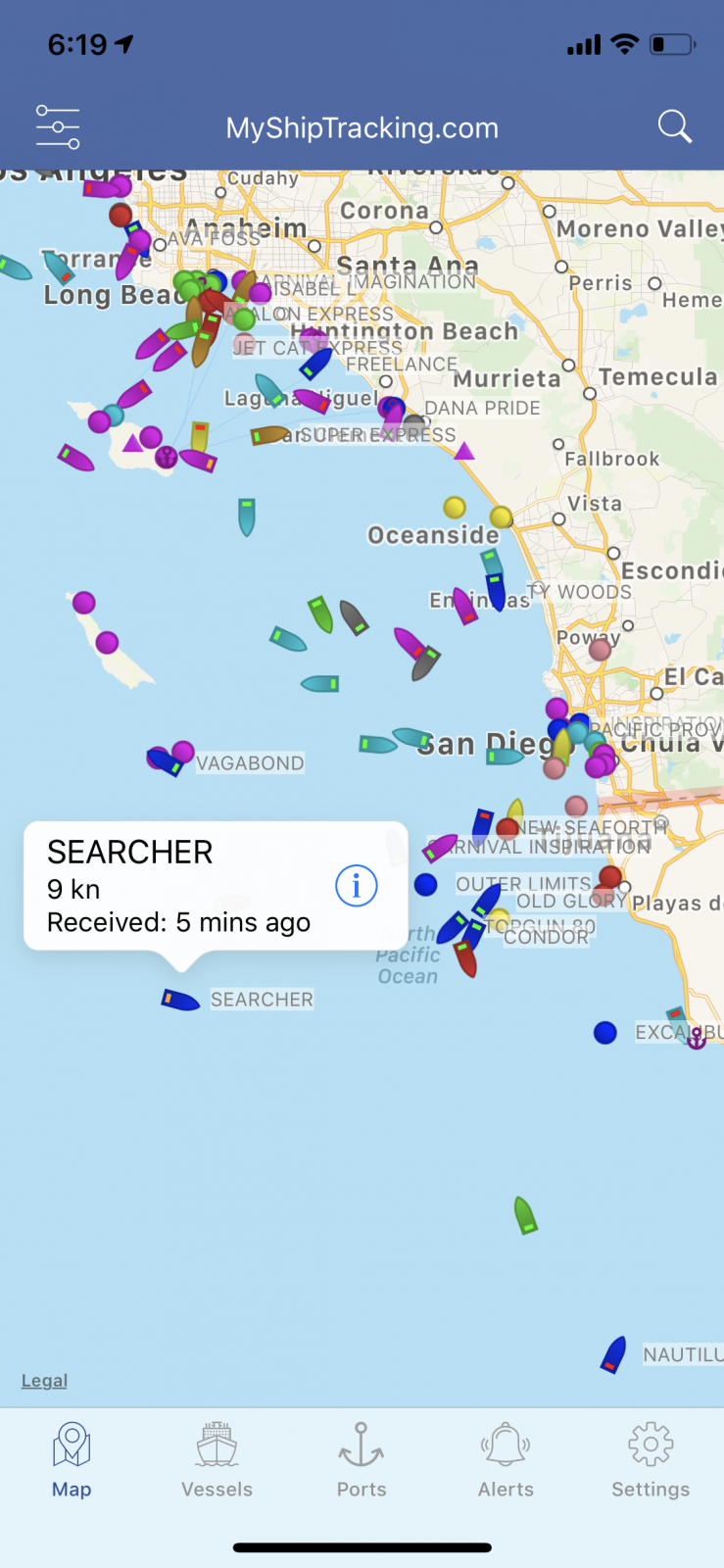 We ended the trip anchored on the 60-mile bank while Dave Povey used the last of the fish oil and parts and attracted 8 black-footed albatross. We all agree it was a very successful pelagic birding trip and great job by the leaders!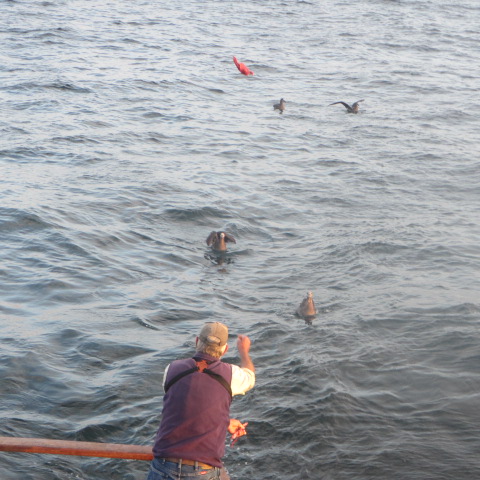 Arriving in San Diego tomorrow morning.
Capt Art and Team Searcher