Hello whalewatchers,
We arrived during breakfast today to Laguna San Ignacio. There were multiple pairs of gray whale mother/calf pairs in the entrance so we sent everyone out for two trips this morning in good weather. Everyone had a close encounter with a gray whale before lunch.
The group went back out for an extended trip after lunch to be more efficient with the time they had with the whales. Everyone returned with smiles again after seeing plenty of whales. The happy hour flag was raised and everyone is enjoying a Modelo Especial beer on the back deck.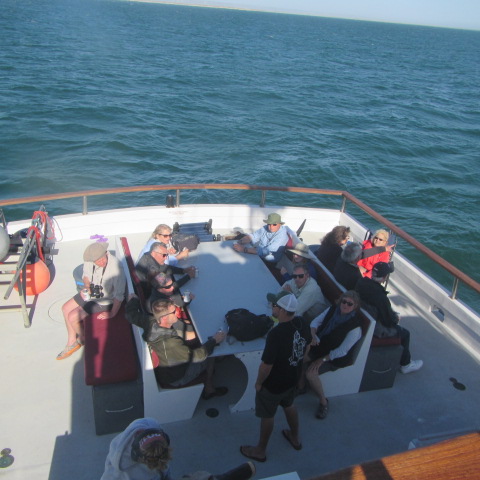 Looking forward to tomorrow.
Capt Art and Team Searcher