Hello all,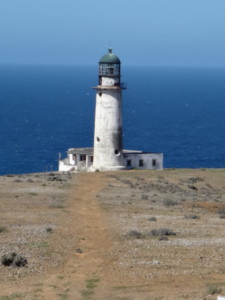 A great day at Isla San Benito! Sunny skies and warm weather provided optimal conditions for a hike. Along the way we saw a variety of creatures, including a number of northern elephant seals, both nursing and recently weaned pups (aka weaners) stayed behind on the beach while the females head offshore to feed. We also sighted osprey on the nests, falcons and horned larks. Though we typically see fur seals around the island, there weren't any sightings in the usual spot today.
The island has had some rain recent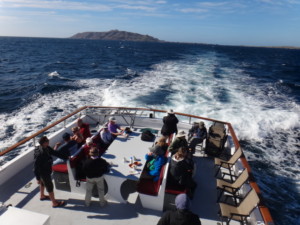 ly allowing for many plants on the island to bloom. Blue dicks, island mallow, ice plant and cliff spurge made the island extra inviting and fun to explore. Here's a photo of the very pretty island mallow in bloom.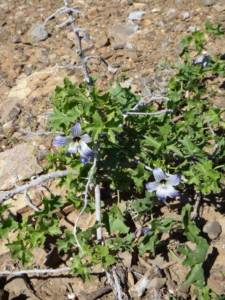 Headed south tonight! Will be visiting Laguna San Ignacio after breakfast.
Team Searcher