Pelagic Birding Tour, 2018

Pelagic Birding Tour, 2018
Sep 3 - Sep 7, 2018
Depart: San Diego, California, USA
Return: San Diego, California, USA

$1,395 USD USD
2 openings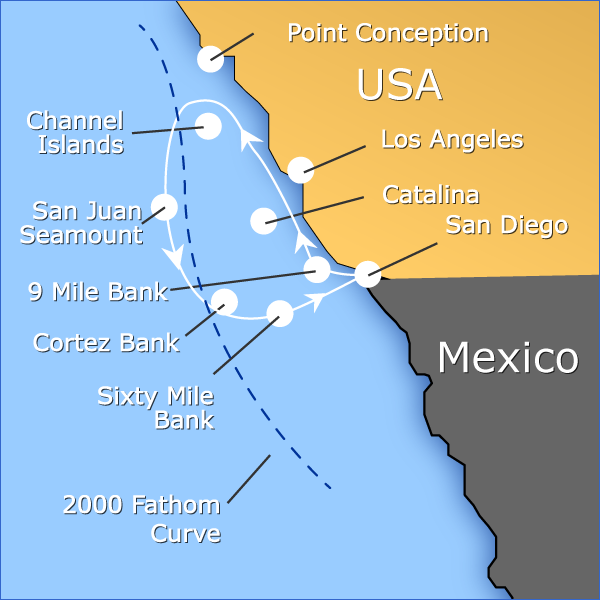 Round trip from San Diego, California
We'll offer a free evening presentation about the pelagic tour by leader Todd McGrath the evening before departure.


 San Diego
Board Searcher at Fisherman's Landing by 11 a.m. for passenger orientation. Depart at noon. Spend the day birding to the 9 Mile Bank and other underwater banks, ridges and canyons.


 Offshore
Our second day at sea will find us in the Channel Islands. From there we travel north and west to deeper waters, past Point Conception to Arguello Canyon, Rodriguez Dome.


 Offshore
Today finds us in 2,000 fathom waters where we explore the known Pterodroma corridors near San Juan Seamount and other seamounts at and past the edge of the Continental Shelf, where the rarities roam.


 Offshore
Search the area 40 miles southwest of the Cortez Bank, 150 miles offshore – as far southwest as anyone can get in the ABA area.


 Return to San Diego
Arrive Fisherman's Landing, San Diego by 8 a.m.

Todd McGrath
Todd is an unbelievable pelagic bird expert from just about any US coast. His guiding skills and photography are legendary–not only for birds, but marine mammals and all things pelagic!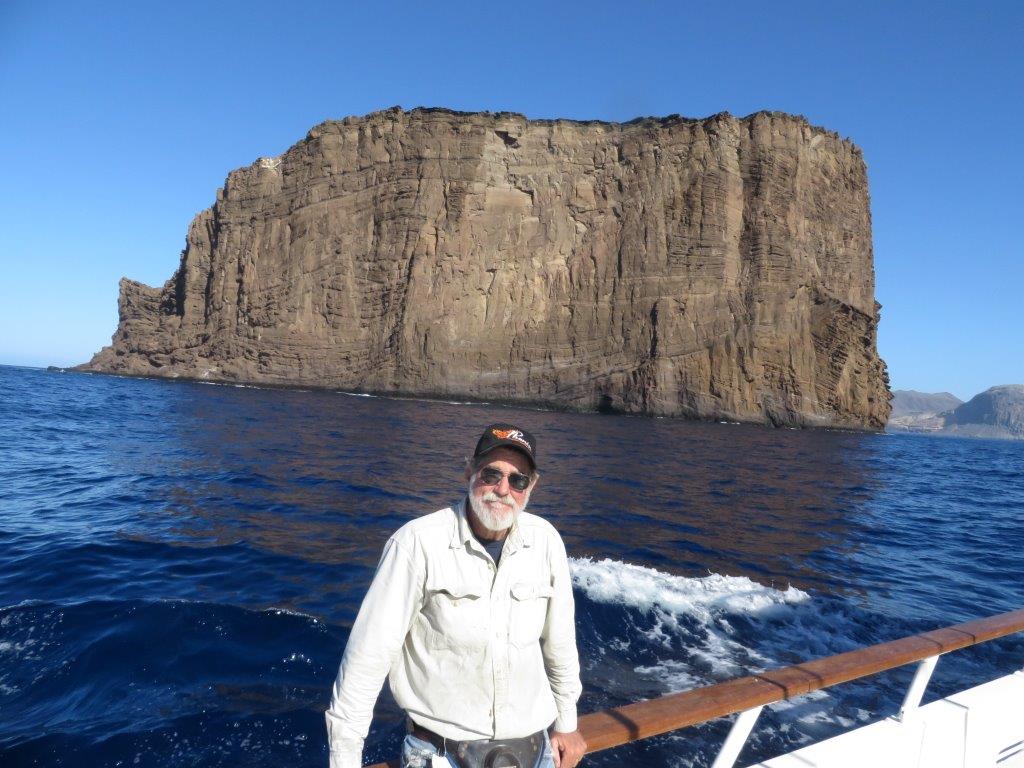 Dave Povey
Dave has spent most of his adult life appreciating San Diego pelagic birds from his own boat and from the decks of many others. His expert experience and sharing personality are a winning combination!
MEALS INCLUDED: All meals from lunch on Day 1 through breakfast on Day 5.
Itineraries and schedules subject to change based on weather conditions, captain's discretion, and other uncertainties.
PDF Downloads