Searcher Natural History Tours, owned and operated by Celia Condit and Art Taylor, has established a tradition of providing quality ecotourism to Baja California. Our mission is to observe marine animals in their natural environment and to share that experience–the best of Baja–with our passengers.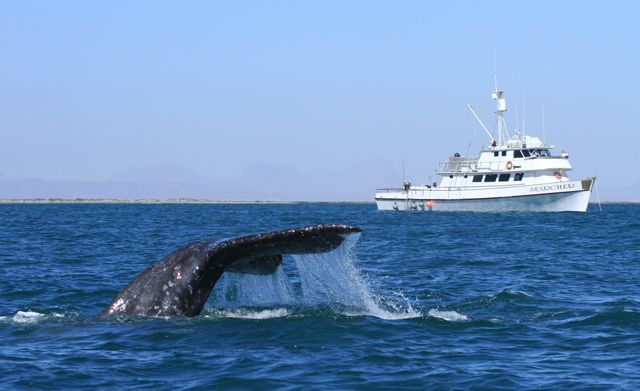 [1]
Our crew of seven consists of licensed captains, trained cooks, and experienced deckhands. They have spent years surrounded by Baja's wildlife and are committed to a quality natural history experience. They will keep you safe and comfortable, maintain and navigate the boat, operate the skiffs for shoreline and snorkeling excursions, and ensure that wildlife sightings are enjoyed by all.
"
"
I have NEVER seen people work so hard, so efficiently, so continually and so cheerfully, with safety and service always and foremost in their minds. You are all greatly appreciated.
—Jan Payne, California, January, 2013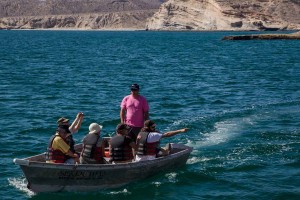 [2]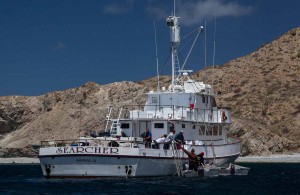 [3]
"
"
I waited many years to make this trip and it exceeded all my expectations. To be immersed in marine wildlife is a gift. The Searcher crew are the best I've ever experienced.
—Kathy Russi, USA, February, 2013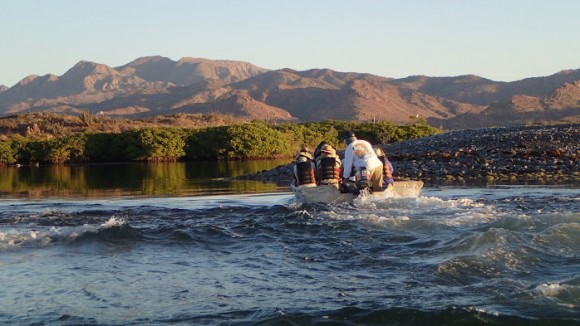 [4]